Stay in touch with your loved ones in Ukraine for free 💙💛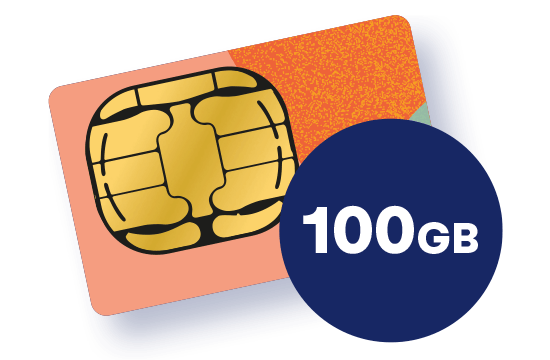 If you come from Ukraine, you can get a free SIM card with 100GB and free calls for two months.
Your SIM card will be ready to use, fully charged with free calls to Ukraine and to the EU. No payment or contract required.
Your SIM card include also free calls to Norway, UK, USA & Canada (call for free up to 35 countries), including SMS, MMS.For the two first months only available for Ukrainian citizens until further notice.
For all Mycall customers, calls to Ukraine are free of charge.
SMS & MMS to Ukraine included. Available until further notice.
Get your free SIM card at Mycall Shops! We speak more than 5 languages!
Our thoughts and prayers are with all of you affected by the war!
SLAVA UKRAINI 💙💛
Learn more about free calls to Ukraine and EU
Mycall Shops
Free SIM cards to call Ukraine with 100GB of data are only available at the Mycall shops in Brugata (Oslo center) or at the Mycall shop in Strømmen. To make it easy for you, we can also assist you in many different languages, such as Polish and Ukrainian!
Telia Shops
You can now get a free SIM card at any Telia Shop near you. There are 52 shops around Norway. Find the shop near by here:
You just need to bring your passport or your ID card (a legal requirement), fill a form and the SIM card will be ready to use after a few hours, free of charge.
There are thousands of retail stores across the country, but the SIM card to call Ukraine is not yet available for free. You can buy your first SIM card, but the package costs NOK 49 (approx. EUR 5) and you get a NOK 25 balance (approx. EUR 2.5).
Free calls to Ukraine will be included as we make this available to all customers. However, calls to Norway, EU, UK, USA & Canada will be charged on the basis of a regular top-up. The same applies to your data usage.
You can call up to 35 countries for free.
Countries included: Ukraine, Austria, Belgium, Bulgaria, Canada, Denmark, Estonia, Finland, France, Greece, Ireland, Iceland, Italy, Croatia, Cyprus, Latvia, Liechtenstein, Lithuania, Luxembourg, Malta, The Netherlands, Norway, Poland, Portugal, Romania, Slovenia, Slovakia, Spain, Switzerland, Sweden, Czech Republic, Germany, Hungary, UK, USA.
Countries in Europe that are NOT included: Bosnia, Belarus, Serbia, Moldova, Albania, Macedonia and Montenegro.
Yes! All Mycall customers are entitled to call Ukraine free of charge until further notice, regardless of their mobile plan. Free SMS and MMS to Ukraine are included. No extra cost will be charged.
At Mycall shops you can also get some good offers for some of our smartphones and good deals on our mobile plans.
Learn more about our mobile plans to call Ukraine - Mycall Global.