If your idea of dressing up on a spring day involves flip flops and a beach outfit, think again. Norwegians go all out on the Constitution Day, and you will see plenty of traditional costumes, called "bunad". The bunad has geographical roots, so people will literally be displaying their family origins.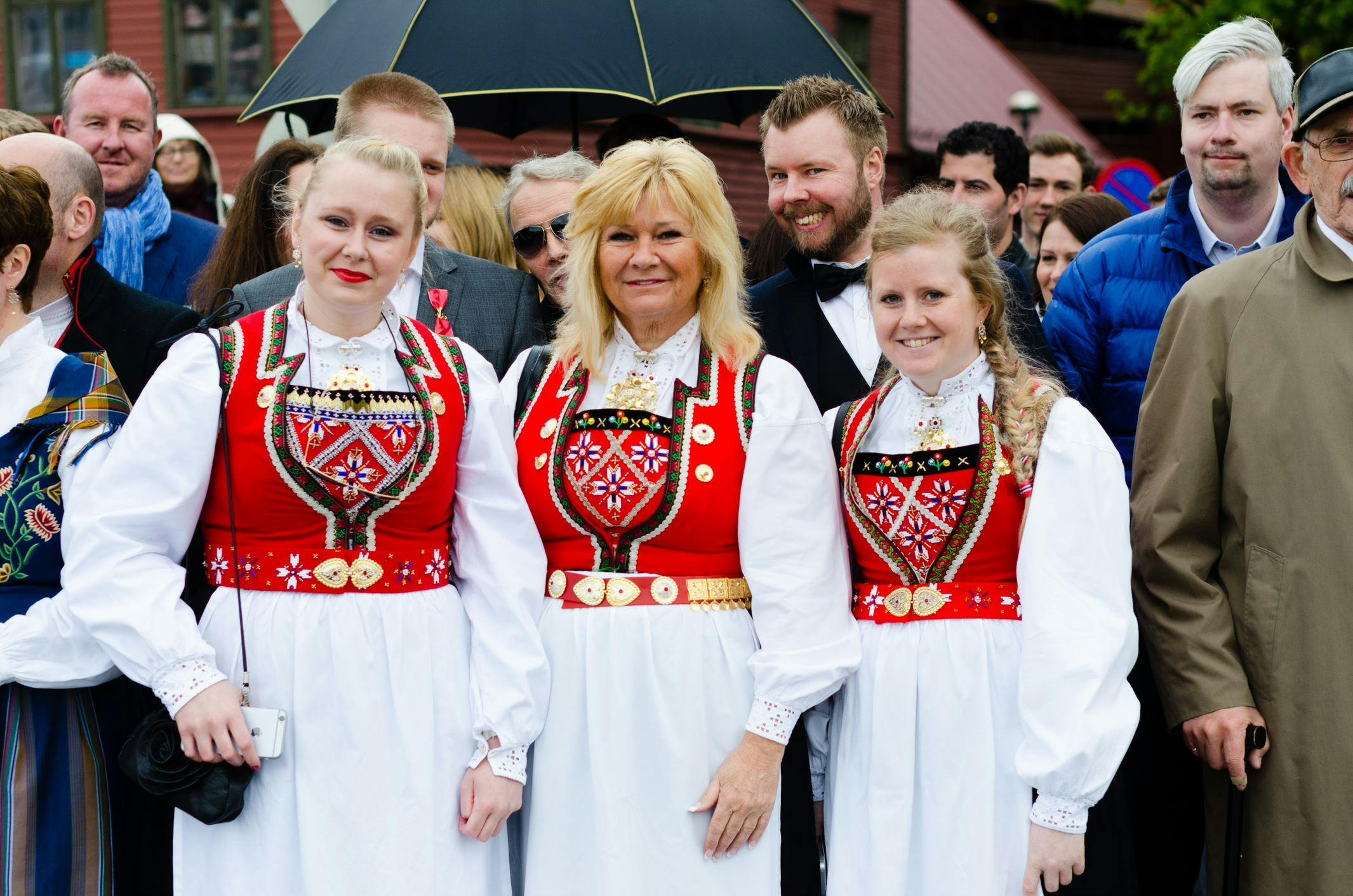 #2 How to say "Happy Constitution Day" in Norwegian
Norwegians are incredibly grateful for their independence from Denmark and Sweden, and they will typically say "Gratulerer med dagen" (happy birthday) to each other when they meet on the 17th of May - the Norwegian Constitution Day. In fact, 200 years ago, Norway made his way to the independence by writing the first Norwegian Constitution, that declared Norway as an independent kingdom.
Therefore...
Don't expect to hear "Gratulerer" from a Swedish or a Danish… they are not in a good mood these days (we are joking obviously =)
Don't be surprised if you're served a glass of champagne rather than coffee if you're invited to a 17th of May frokost (breakfast). A tradition where friends or family arrange an elaborate breakfast at home, consisting of scrambled eggs, smoked salmon, cured hams (spekemat), seafood salad (skagenrøre), strawberries and a pavlova cake decorated in red, white and blue. It's no ordinary breakfast, but a bubbly and moist affaire which can last for hours!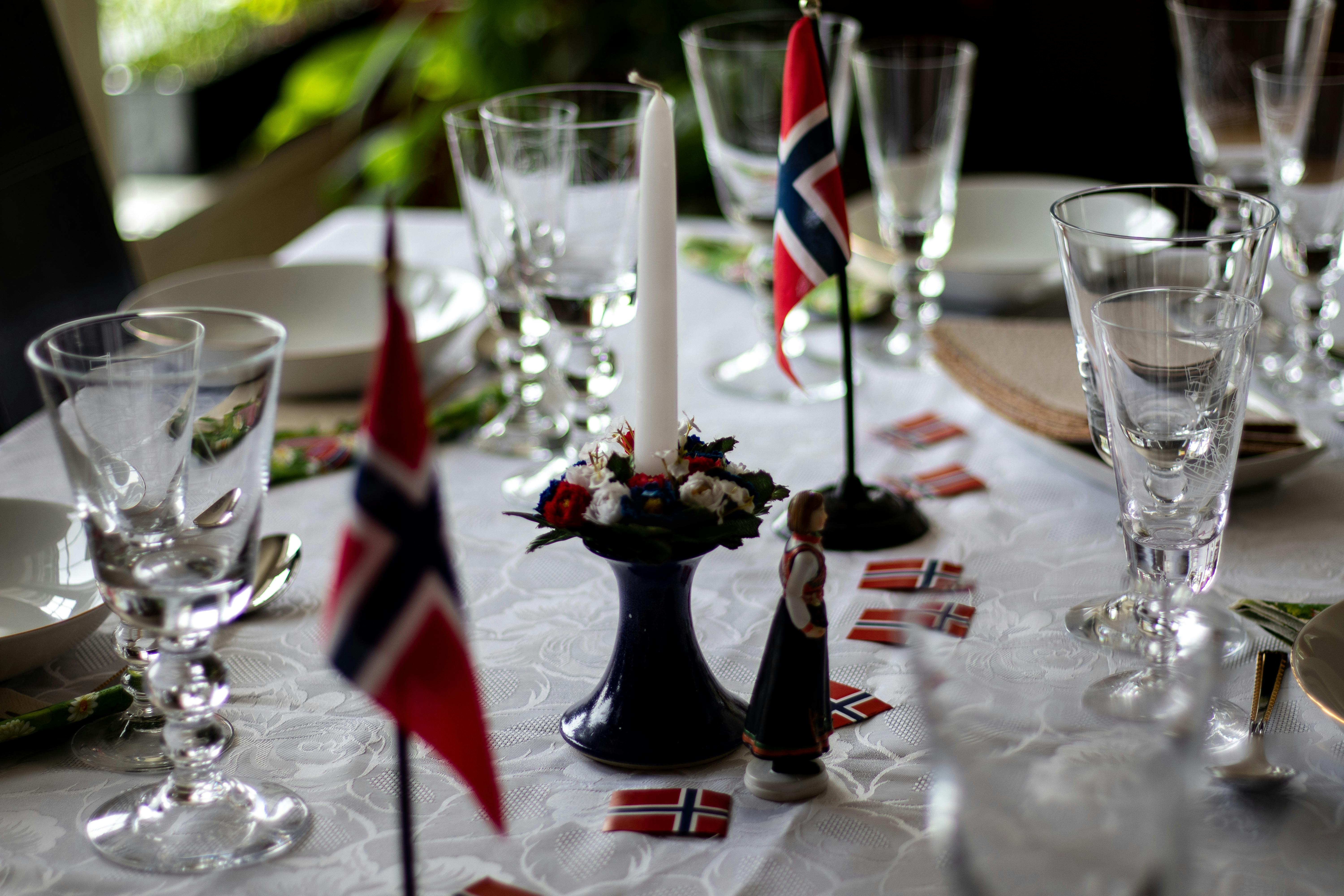 #4 The Norwegian colours, everywhere!
In most countries a display of flags will have a connotation of patriotism. This is not the case on the 17th of May, when you'll see the Norwegian colours in all shapes and sizes. Norwegians will wear a ribbon in red, white and blue on their shirts, they will put up a huge flag in their garden or balcony, they will decorate their food with paper flags, and to top it off, they will also carry a handheld flag which they wave as the parade goes by.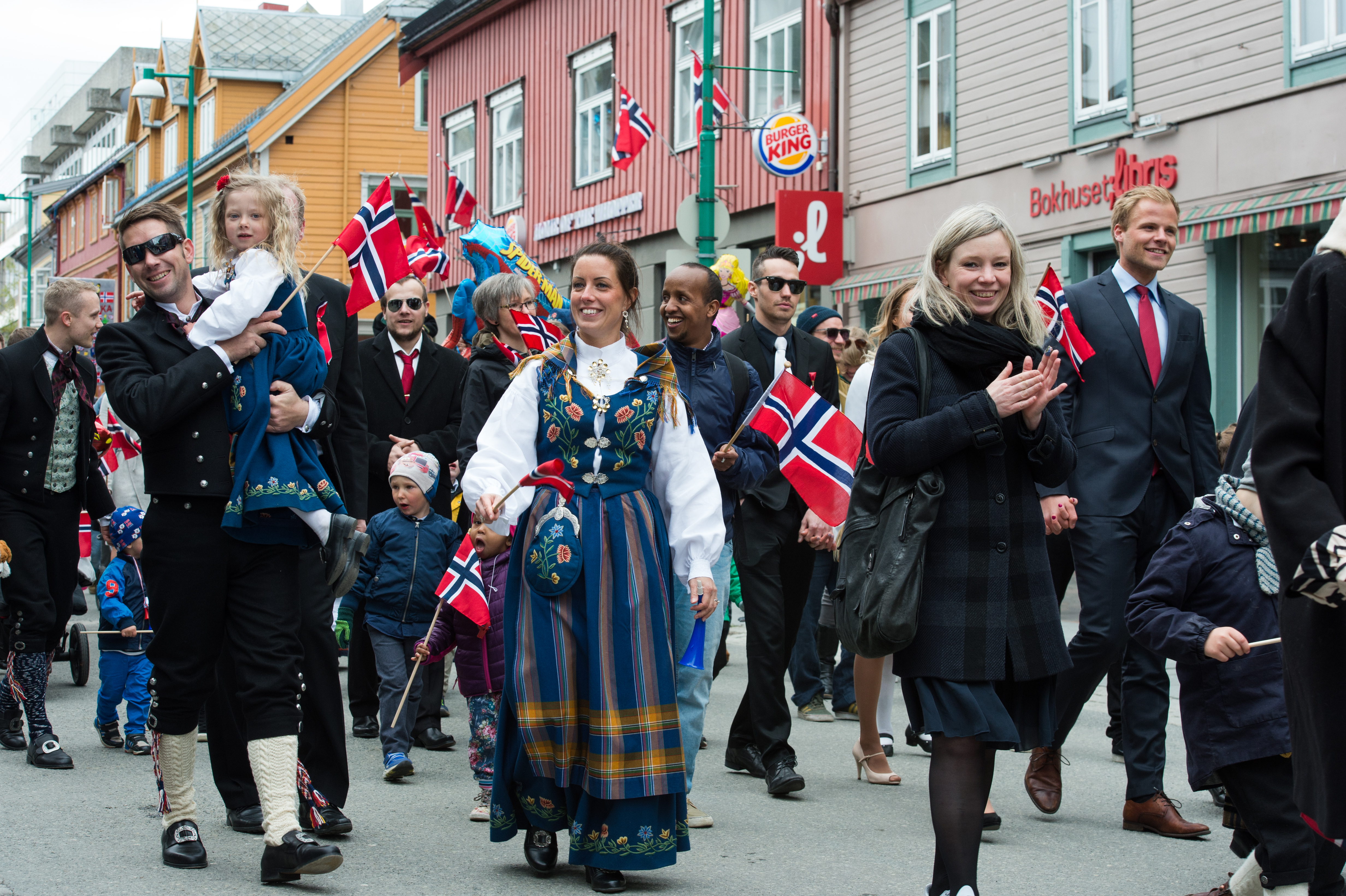 Share all about the 17th May to your family and friends abroad with Free calls to EU, UK, USA & Canada with Mycall EU+.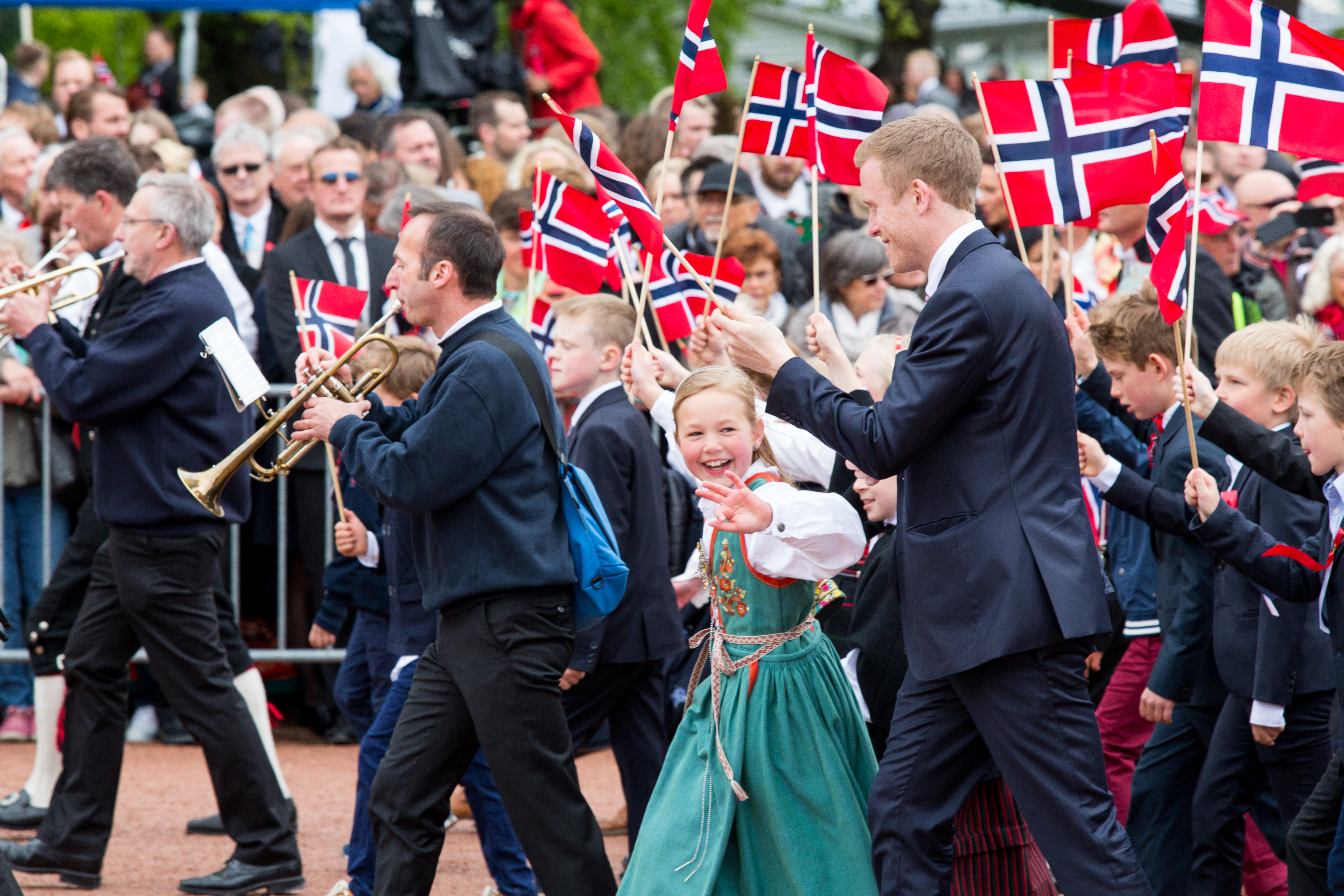 Fun fact: Norway just got their own flag on 17 of May 1814!
#5 Ice cream and hot dogs – don't stop till you drop
The Norwegian Constitution Day requires getting up super early to get the whole family dressed for the parades. But you'll never go hungry! Look out for stalls selling hot dogs with "lompe" (a potato-based tortilla) everywhere. Ice cream is another favourite, and children know that on this special day, they're allowed as many as they can possibly eat. Waffles with jam and sour cream are also sold on every street corner.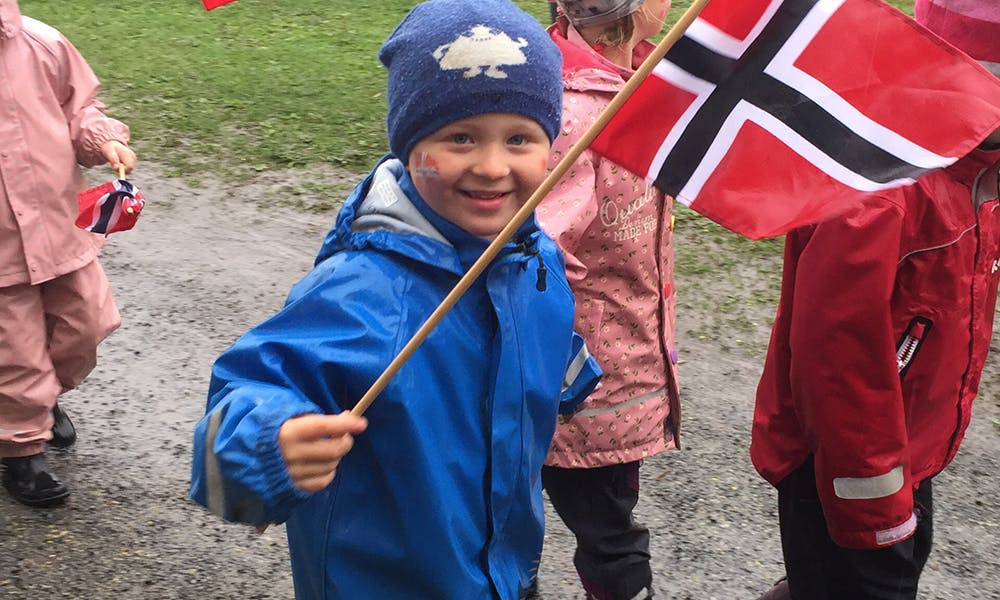 #6 Greeting the king and queen
The Royal family plays a key role in the celebrations. This is especially noticeable in Oslo, where 60 000 children wave at the Royal family as they pass the Royal Palace. At 12 am, the Royal family will sing the national anthem with the people, and thousands upon thousands will be watching the live, televised recordings from all over the country.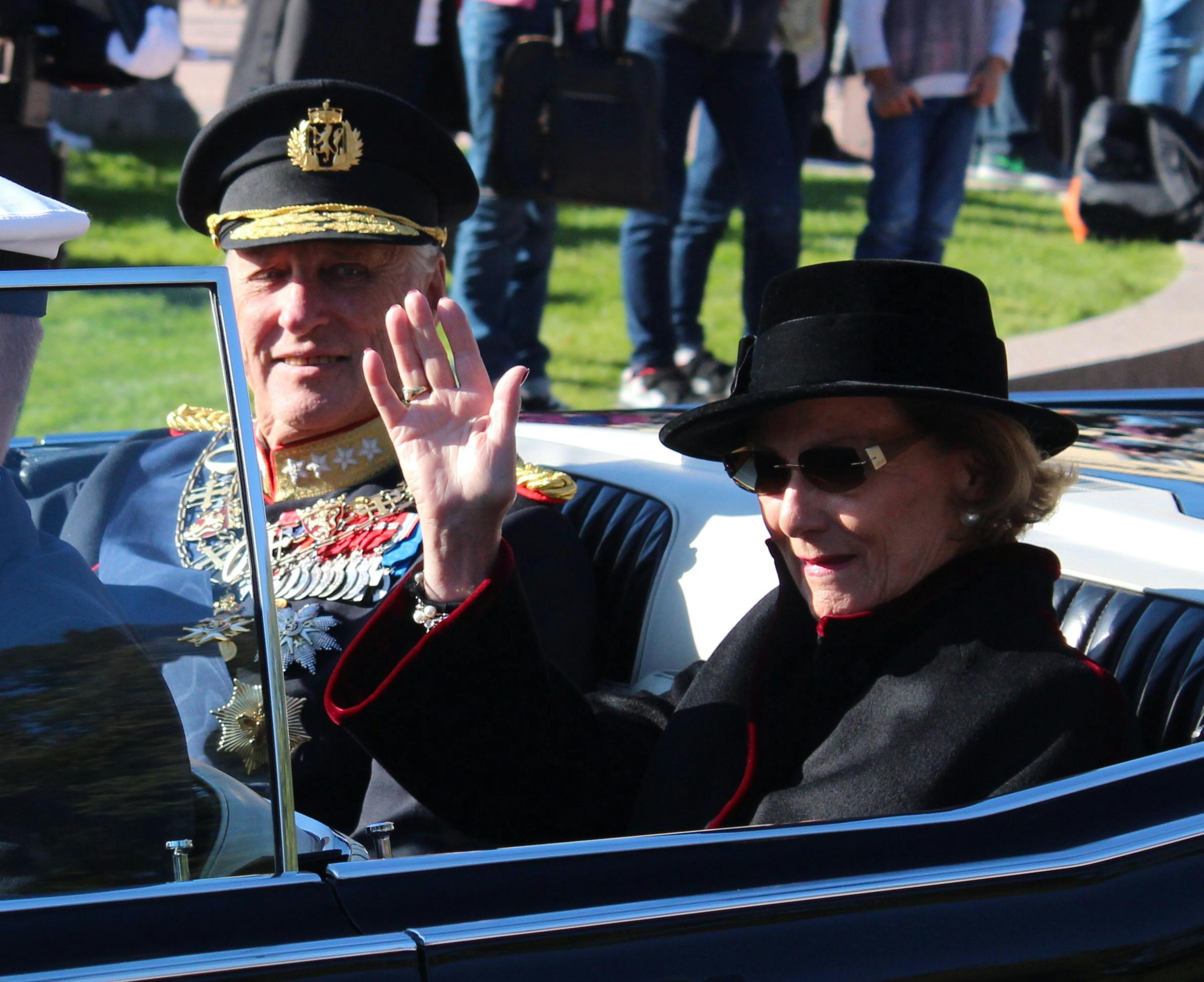 #7 "Russ" - what's with the red and blue overalls?
You may already have noticed teenagers dressing in red and blue overalls in May? They are called "russ" and are celebrating their graduation from high school. In most other countries, this is a formal cap and gown-ceremony. In Norway they start planning their celebrations two years ahead, and the hardcore partying culminates on May 17th. You will no doubt both see and hear the "russ" with their disco-buses, huge sound systems and sleep deprived faces.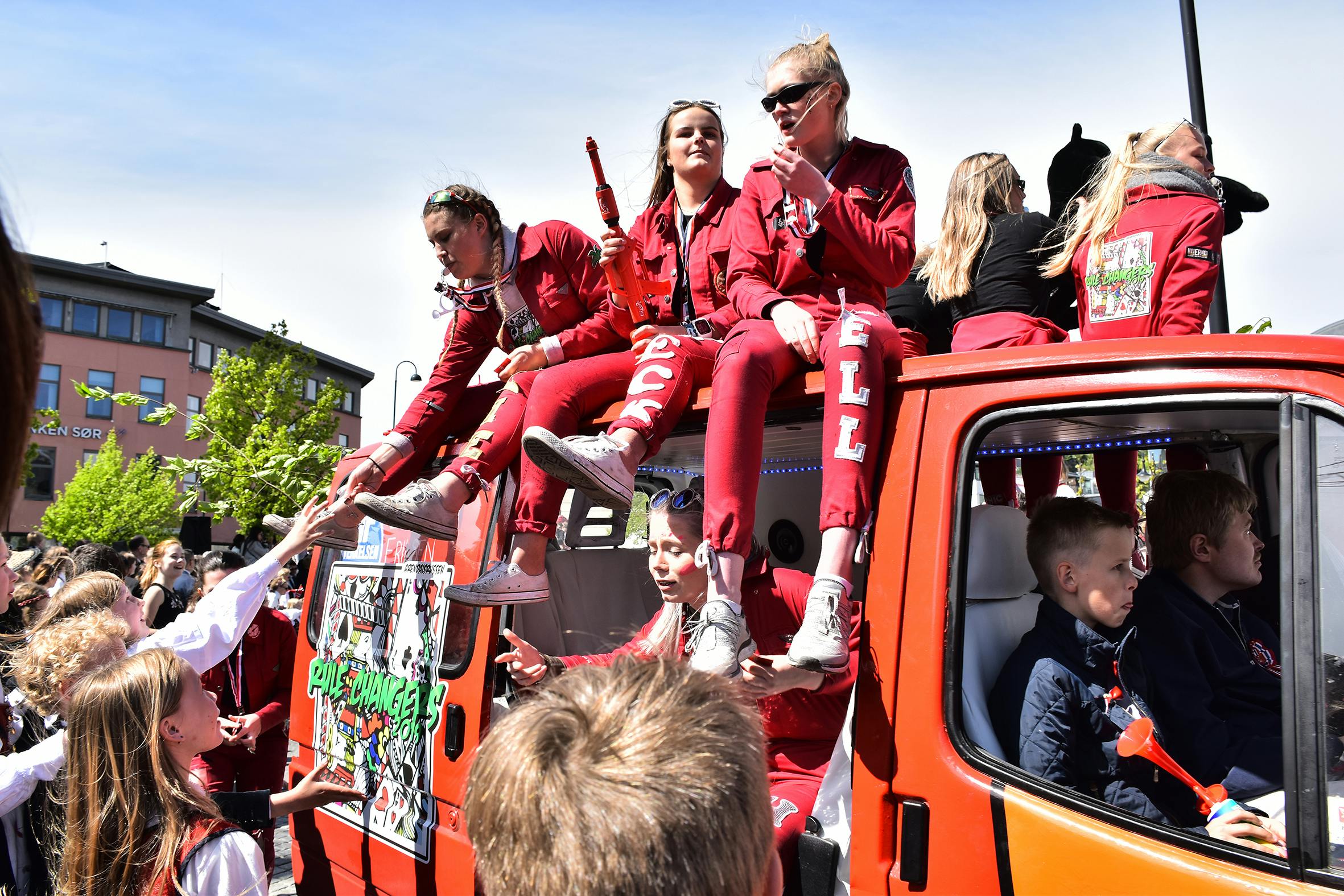 Need a norwegian phone number? With Mycall you don´t need D-number. Learn more here.
#8 Have fun – it's a day to be happy
The 17th of May is one of the few days that Norwegians don't worry about their mortgage, their next DIY project in their cabin or their careers. It's a day for looking back at the core values which have shaped the country, and a day to raise your glass to a modern democracy. Norwegians are very proud of their National Day customs, and they will be happy to include you in them.
---