1. Advice from Pål - Ut på tur (Go for a hike)!
Enjoy beautiful views from 'hytter" (mountain cabins), build "varde" (stone towers), hike to mountain peaks, and explore the tracks of wild animals - "maybe it's the tracks of a crocodile or a hippo," says Pål's daughter. All of this is part of traditional family hikes in the mountains during the autumn holiday. Find routes and cabins near you on the ut.no website. And don't forget to bring traditional Norwegian hot dogs with "lomper" (potato bread), and try making authentic "pinnebrød" (the recipe here) over a campfire.
Article continues below the image
2. Feel like a climber at a "klatrepark" (climbing park) just like Daniel does with his son.
Rope parks, climbing walls, swings, rope ladders - it's the perfect place to feel like an alpinist or a real rock climber. For example, there are a couple of rope parks in Oslo, such as osloklatrepark.no and Klatrepark | Ekebergparken.
Article continues below the image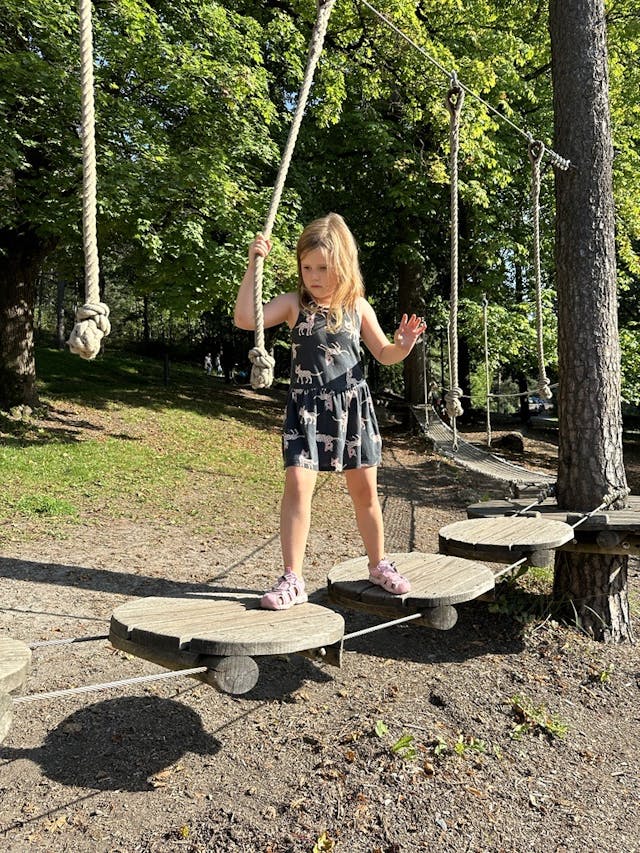 3. Martha recommends exploring the world of animals.
Article continues below the image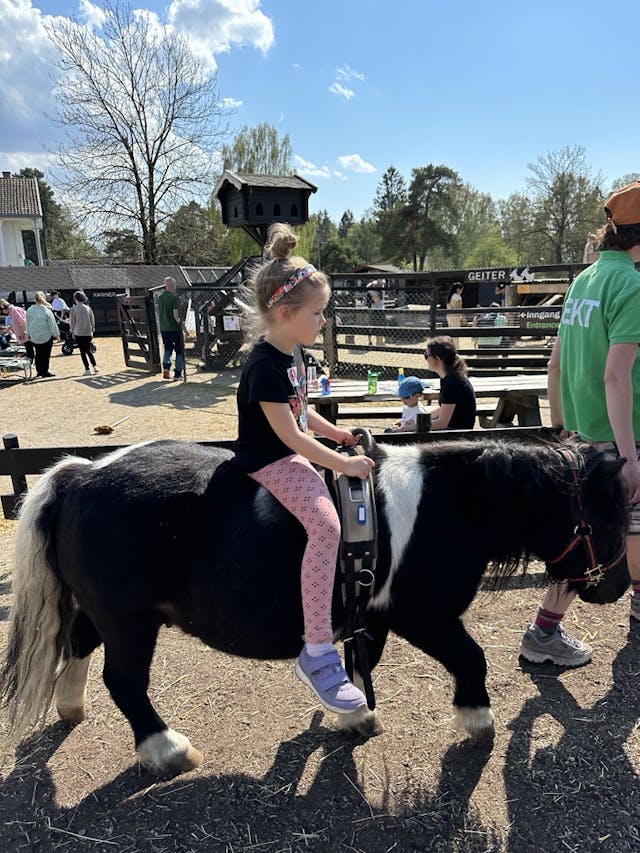 4. In July your sledge remember....or at least in October 😊 - just like Isak does with his son.
You don't even need snow to enjoy this Scandinavian tradition, as you can find special ski slopes with artificial snow. There, you and your kids can learn to ski or snowboard. An example of such a ski slope in Oslo is snooslo.no.
5. In case of rain - Trine's advice: Stock up on hot chocolate and play board games.
Monopoly, chess, word games, bingo, Uno, and a million other types of games that develop attention, memory, and thinking. Such activities create a great atmosphere and good memories.
We wish you a beautiful autumn holiday in Norway! 🍂🍁
---