The capital, Oslo, is among Europe's top users of dating apps, and many Norwegians rely on them to get to know their potential matches. Don´t be surprised if the act of swiping turns into a normal daily activity while you live in Norway.
Shall we?
Article continues below the image
STEP 1: Download a dating app
Don't be afraid. They won't bite, they are free, and nobody will judge you! Tinder, Happn, Bumble, and Hinge are the most popular ones we recommend for you as a "beginner."
If you didn´t give up on the way and you´ve successfully installed the app on your phone, then you are ready for...
Article continues below the image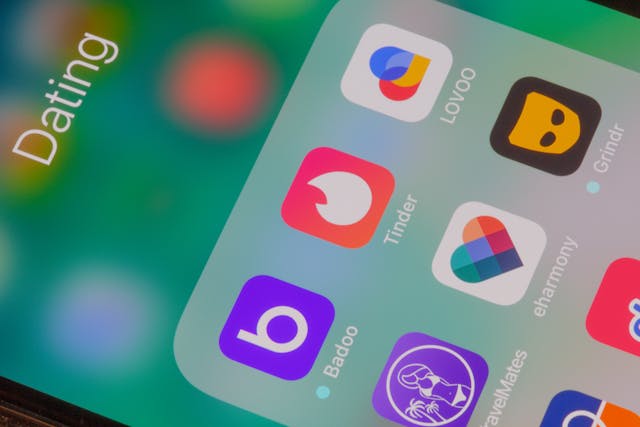 Pick the best pictures, but try to disclose more than a beautiful body or your pretty face. Images that promote your interests or hobbies are the best, and it says a lot about who you are as a person. But please let´s AVOID NUDITY, ok?
Don´t run out of data when looking for a match. Find out more.
So now it is time to write the bio. Tell more about who you are and what´s your interests and drop a pickup line to make it easier for your match to start a conversation with you.
Note for yourself: don´t write too much!!! Give space for some mystery!
Swipe left if you don´t like the profile, swipe right if you like it! Easy peasy!
But let´s be honest... swipe can be addicted and your phone might start sending you signals that you are spending much time on "apps", so remember yourself to eat, drink and sleep =)
Got a match? Start a conversation!
If you find a good match and if you feel inspired, don´t wait and start the conversation. If you drop some norwegian words, the better.
Not into the dating apps? Here is a solution for you!
As you probably understand by now, texting is key from the beginning. Sliding into direct messaging is established as the optimal way to make first contact
The constant tapping on your screen can go on for weeks but be patient. if you're not one of those who like to meet people in a bar or a club, your phone and dating apps are most likely your best chance of meeting someone in Norway.
Top best ideas for your first date in Norway
Article continues below the image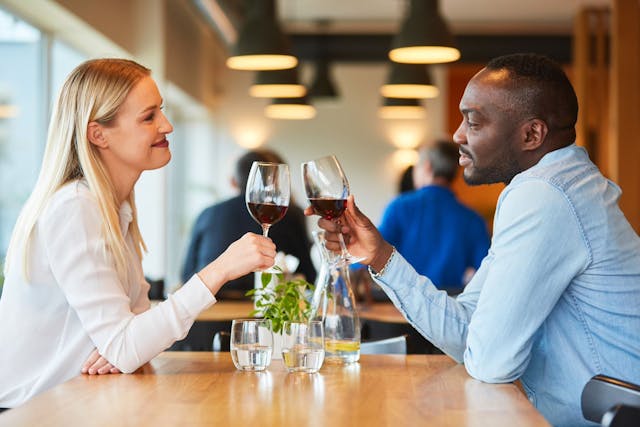 When you eventually get to the stage where your thumbs hurt from texting, and you are getting ready to move out of the dating app and into real life it's time for that first date.
Do not call it a date though, a "meetup" or "hangout" is much less frightening than a date.
The key to the first date is that it should be some sort of activity. You may have heard that Norwegians are always hiking in the mountains or other places. This is almost true, but it doesn't mean you have to get exhausted on your first date.
A cup of coffee or a walk is always nice but try to make the date about something more. Explore something together, whether it is an art exhibit, a graffiti wall or maybe play Pokémon Go (or the new Harry Potter game, we hear it's awesome). This allows for fun and casual dialogue. One thing you should steer away from is the movies. Just imagine sitting side by side with someone you barely know watching a movie you don't even like. Movies are for later.
If you feel love is in the air, make some eye contact, listen your match carefully and share common interests.. let the vibe flow and remember to always be yourself.
Should the date get awkward, make sure you have enough call time to call a friend and get away. Mycall.no has just what you are looking for!
First date approved! It is time for the second round!
Article continues below the image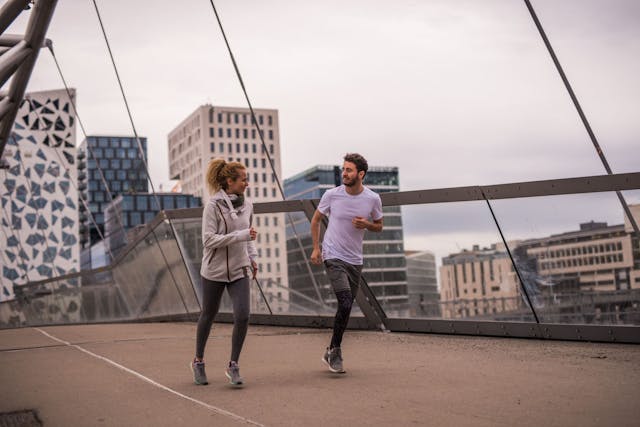 With the first date being a success, a second date is sure to follow. Norway has a lot of beautiful waterfronts, so check your weather app and invite to a nice lunch by the water. You should probably bring your phone and check the same app a few more times, we are still in Norway after all. Should the app give you an all clear on the weather front, maybe a round of miniature golf is the thing?
But it's important to keep in mind that a certain amount of alcohol can change a shy Norwegian into a volcano of talk, jokes, and poor dancing. So just keep calm and enjoy the transformation as they turn into excellent company, for the most part.
Article continues below the image
The pointers we have given you, should get you going in the Norwegian dating arena. If you can´t remember it all, these are the things you should remember; always have enough data, you will need it to get going on those fabled dating apps. Norwegians are shy, so do not call the first date "a date" and find an activity you can do together. Good luck swiping!
Remember to keep in touch in-between magical dates. Top up your data at Mycall.no!
---