The latest Statista, reports show average monthly mobile data use is between 6G to 11GB per month.
50GB data is half of 100GB data and 4 times more than the monthly average consumption. Your probably won't use this much data, unless you're on an internet marathon, and never use Wi-Fi at home.
What can you do with 50GB data?
Browse the internet for 833 hours straight - the equivalent of non-stop browsing for 1 month and 1 week without sleep. Are you up for it?
Football fans can watch 20 hours of Champions League, and still have data left for repeating game highlights.
Article continues below the image
Hardcore social media addicts, will have enough data to scroll for 555 hours NON-STOP!
Fans of the iconic Norwegian series SKAM, can watch 4 seasons in a row and still have enough data left to re-watch Season 4 ( we never get tired of Sana!)
It's also a good way to practice your Norwegian slang.
Article continues below the image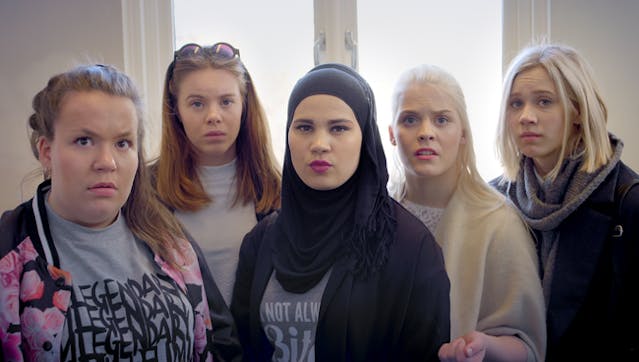 Is it too much data for you? Don´t worry, you don´t pay for data you don't use.
With 25GB data you can:
Browse the internet non-stop for 416 hours, listen 694 hours of music, watch 30 hours of Netflix, and browse social media for 300 hours.
With 10GB data you can:
Browse the internet non-stop for 166 hours, watch 10 hours of Netflix, 6 hours of YouTube, and Facetime family and pals for 37 hours straight (the longest phone call EVER).
Article continues below the image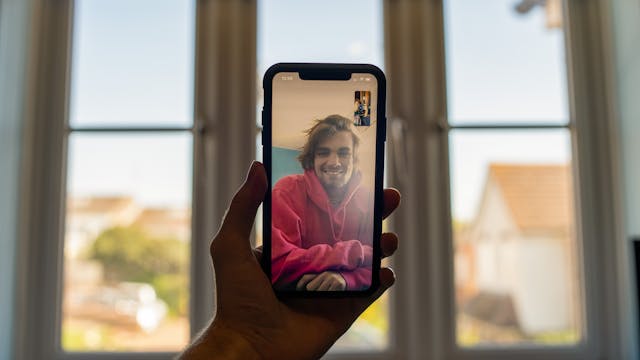 With 6GB data you can:
Browse the internet non-stop for 100 hours, listen 138 hours of music, watch 6 hours of Netflix, almost 4 hours of YouTube videos and browse social media for 66 hours.
With 3GB data you can:
Browse the internet non-stop for 36 hours, send and receive 1,000,000 emails, listen to up to 600 songs and watch 6 hours of video, plus video call your Mom for 12 hours. It might feel like way less, but we assure you that 3GB will be enough for your needs if you have Wi-Fi at home or work. Our 3GB data package is available from NOK 299.00 per month.
Track your data usage with Mycall App
The best way to keep an eye on your data use is with Mycall App . You'll see how much data you spend per month and how much you have left until the end of the month. Plus, you can always buy more if you need.
Article continues below the image

Don't forget that Rollover data is included!
With Rollover Data, if you purchase a data package and don't use it all within 30 days, unused data will automatically be added to the next month. For example, you have a 6GB data package and only use 4GB in one month, then you'll have 8GB the next month. You don't need to anything — we'll take care of it for you.
But don't forget: You can only rollover unused data that corresponds to the amount included in your subscription. If you are a pay-as-you-go customer, you'll need to remember to renew your package before it runs out so you don't lose your unused data.
Need more data? Buy some extra GB!
If you run out of data, or if you use a pay-as-you-go solution, you can top up your phone with data, whenever you need, with the amount you need. It's a flexible and cheap way to keep your phone fully charged. Top ups are available from 1G up to 10GB, with prices starting from NOK 79.
Going abroad? Roam like home at 0,- cost!
We make sure it is as inexpensive to use your phone when visiting EU countries as it is when you're at home in Norway. Data, calls, and text messaging are all included. So go ahead, enjoy your holiday or business trip, and don't worry about unexpected phone charges while you're in EU countries!
Article continues below the image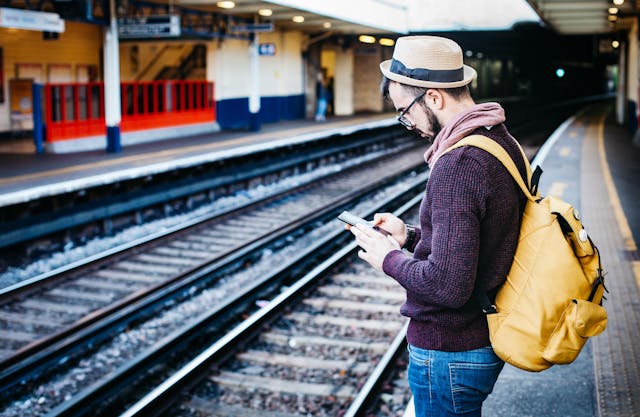 Please note: Roam Like Home does not apply if you're in the EU and make calls to countries outside the EU.
---