Krzysztof moved to Norway 15 years ago. He finished high school in Poland, and went to work for a company established in his home country.
We were sent on assignment to various places in Norway. That´s how I first came to get to know the country.
Article continues below the image
"I first worked in Oslo for three months, then in Sandefjord for two months, and for a short period in Trysil, before the trip to Trondheim. I was employed there through a staffing agency, and after three months, I was asked if I wanted to work for a famous local company in construction."
Article continues below the image
Krzysztof started working for his new company in 2007, and has lived in Trondheim ever since. He has completed a carpenter's apprenticeship and is now studying for his certification as a Master Builder. He likes the job, and was selected as employee of the month due to his commitment, and because he is such a good colleague. These characteristics are important in helping to create strong values in the society you live in.
Article continues below the image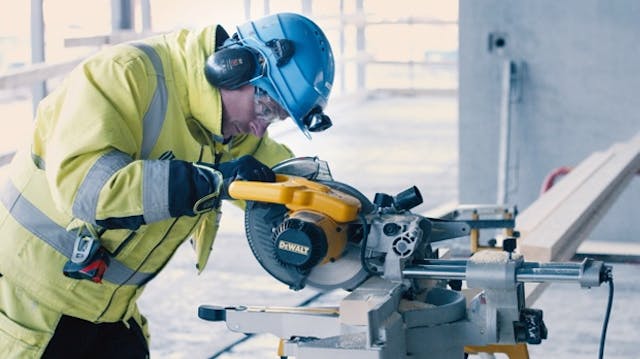 The same company was also later behind his meeting his wife, also from Poland. She lived in the south of Poland and he came from the north, and they have been happily married ever since.
Dream house and the dream life
The couple went to view an old house in Trolla, near Trondheim, and it became a "wow" experience. The surroundings were lovely, with a nice view of the fjords. They knew this was it: this was the house to buy.
Article continues below the image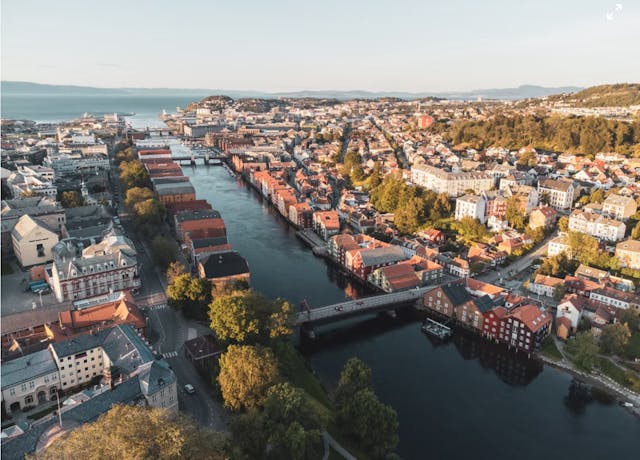 This was the beginning of many years of rebuilding to convert it into the house of their dreams. 10 years of planning and intense work on rebuilding the house that he dreamt about so much. The house that is now the family home for his two children Julie (9) and Maximilian (7). The magnificent scenery around the fjords and the proximity to the city of Trondheim, made it the perfect place to live.

It only takes 8 minutes to walk to the sea. We often go on family trips for walks in forests and fields. It's not like that in Poland. There's a completely different mentality here in Norway. You go on trips, no matter what.
Regular calls to family back in Poland is key
Time with family is important to Krzysztof. Krzysztof's wife has a brother who lives outside Trondheim, and her other brother lives in Poland. His makes regular trips from Poland to visit them, and regular calls with his Mom have become part of his daily routine.
Having a close relationship with family is really important for keeping them united when living abroad.
I call my mother every day when I drive home from work in Orkanger. It's a long way, you know, so I'll call her and we talk a lot.
She also visits us twice a year - as she's retired, she has the opportunity to do so.
Passionate fisherman
Krzysztof started fishing in Poland, and brought his interest with him to Norway. In. Poland, he lived in a village with 8,000 inhabitants, a "very pleasant place", where everyone knew each other. As a child, he was out a lot, playing by the lake, going fishing and often camping in tents.
Article continues below the image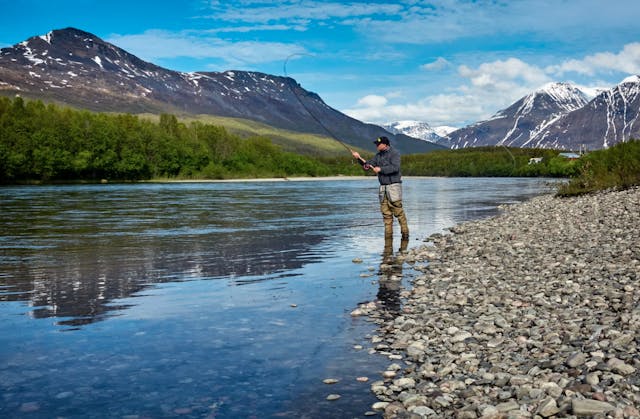 Norway is a recreational fisherman's paradise, and Krzysztof is making the most of it. He's good at going out on trips, whenever he has time.

"Now and again, we travel to Hitra and rent a cabin and a boat. The children come along and we go out to sea. Julie is more patient, whereas Maximilian is restless and doesn't have time to wait for the catch. He will quickly find something else to do,"chuckles Krysztof. During the week, there's not a lot of time for fishing, but the family plans to rent a mobile home and drive to Lofoten in the summer.
Feeling a part of the society
Every country has its features, food, people and mentality, according to Krzysztof and the experience with Norwegians has been really nice.
Norwegians are not that complicated. It's easier to live here and come into contact with people. In Poland, people work long days, while here I work from 7 a.m. to 3 p.m. and I can spend more time with family and friends.
This is particularly important for Krzysztof. He has a very good relationship with his neighbours. They help each other whenever they can. Having different traditions for both holidays and other occasions, does not create discord in any way. Krzysztof says it is important to be cheerful and positive when you meet new people - making good friendships and being a good colleague.
---