Article continues below the image
Why is it important to learn Norwegian?
Most Mycall workers in Norway, at some point, were also new to the country and even if most Norwegians speak English, learning the Norwegian language can make settling here easier. Our employee Slawomir Sternik did exactly that: he moved to Norway from Poland to find work and started to learn the language right away, even though it was tough in the beginning.
Are you new in Norway? Find how can you get a SIM card with your D-number here!
"My most important tip is to start learning Norwegian beforehand. Don't wait. I started learning a bit before I came here, but it wasn't enough to find a job straight away!" Slawomir Sternik
Article continues below the image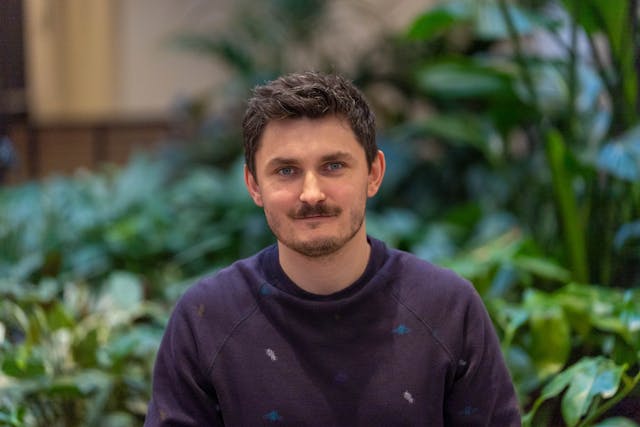 Where can you find a Norwegian language course?
Learn norwegian for free:
The language courses vary based on age, educational level and the level of knowledge required for when you have completed your course. It is usually the municipality that has the responsibility of offering language classes to gain the level needed to become a citizen or permanent resident of Norway. You can also find courses at your local NAV-office, and some universities, like the University of Oslo, even offer free Norwegian language courses.
Learn the norwegian language at private schools:
You can also find multiple private course providers, with both online and on-site classes. Some of the most popular schools are Folkeuniversitetet, Alfaskolen and Speak Norsk. Usually, you can choose the level you need, or want to get to, and attend a course specifically set up for your language needs. There are even services where you can get private tutors, often other Norwegians wanting to teach their language.
If you need to attend a course because you are staying permanently, and use one of the private providers, make sure they are listed here as an approved provider. It should be noted that because of the nature of your application, you will have to pay for these classes yourself.
Article continues below the image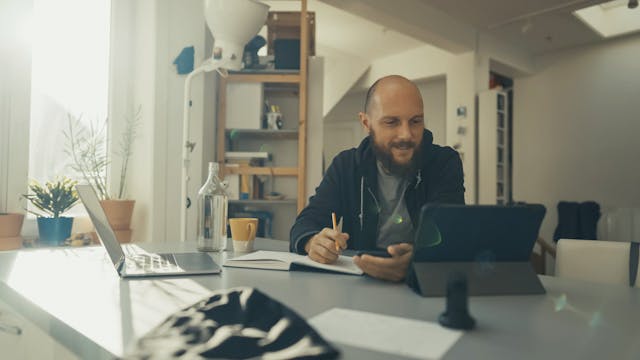 How you can get better in Norwegian?
There are many ways to learn the Norwegian language, but we have some tips that might help you along. In addition to taking the official courses we recommend doing some practice of your own.
Apps like Duolingo and Babble are great for learning Norwegian and is easily accessible on your phone. Once you know a bit of Norwegian, a good way to continue the learning can be by reading Norwegian news sites, listen to Norwegian radio and watch Norwegian TV. NRK Super for kids has an easier language that can help you in the beginning, the same goes for the news sites Klar Tale and Utrop. When you get more fluent in Norwegian you can move on to national news sites like VG and NRK to keep up with the news and practice your language skills.
Article continues below the image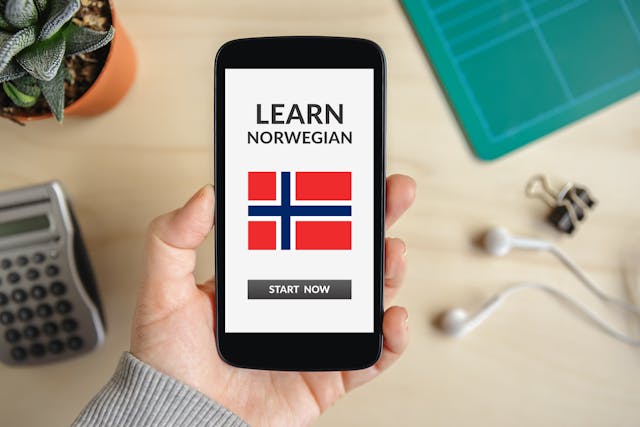 You can also attend Language Cafe meetings to practise the language or signup for volunteer work in Norway where you are motivated to speak 24/7.
But most importantly, talk to the Norwegians you meet. They will help you. No matter how or where you learn Norwegian, good luck on your way to learning a new language!
"You can't be too shy. No matter where you move, if it's a different country you must be open and courageous to meet people and get opportunities, you can't be closed off and shy. It's hard work, but it's worth it". Slawomir Sternik
Need some help finding a plan for your needs? Our customer service can help you, and it might speak your language.
---