People come to Norway for many different reasons. Some have decided on settling down here. Others are staying just for a short period. No matter the situation, we know that you will want to stay connected to your family and friends back home. Our new plan, MyCall EU+, offers unlimited calls to EU, USA, Canada and the UK and up to 30 GB of data. This makes it possible to take your family with you and let them take part in your experiences. We will show you how.
Article continues below the image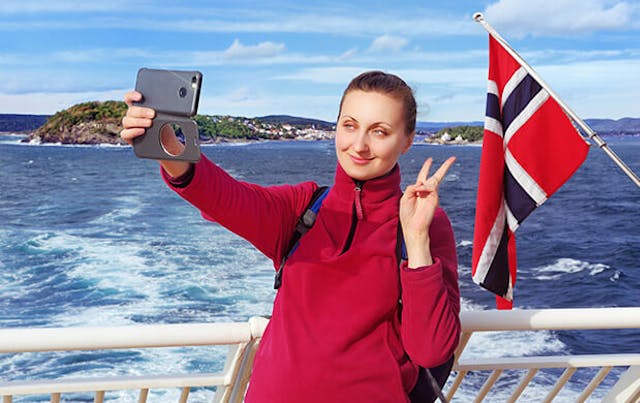 Experience Norway with MyCall
What are adventures if you cannot share them with someone you love, right? With MyCall EU+ you can make unlimited calls to European countries, and also to Canada, the UK and the US from just NOK 250 per month. We also offer a smaller package of 50 minutes to EU for just NOK 100 per month. With either option, you can catch up with your loved ones, and the distance will seem a little smaller. And if you rather want to write home now and then, MyCall is the only international mobile operator in Norway which offers unlimited SMS worldwide. We also offer free SMS and MMS within EU.
In addition, data is included. You can get up to 30 GB a month, including Rollover Data. This is a big advantage when you are out and about. Maybe you will want to make a video call outside of your Wi-Fi network at home, to show your family some of Norway? Imagine taking them to your favorite spots or letting them join you on a sightseeing trip. All of this – without having to worry about the data package running out. In this way, you can easily share your adventures with your loved ones whenever you like.
Article continues below the image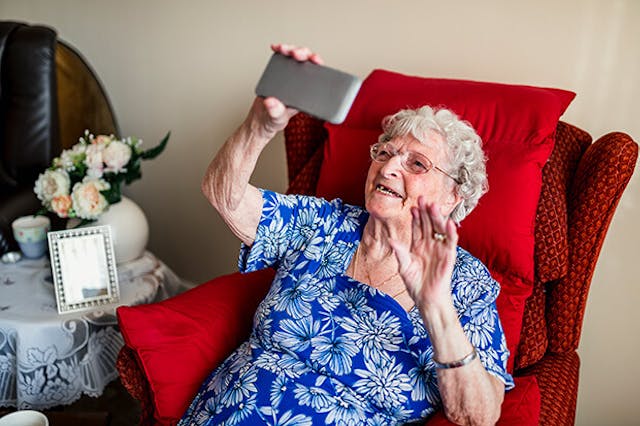 Closer to your family in a few, simple steps
No matter what your background and situation is, MyCall is here for you and we are ready to help. We are out in the streets in the big cities where you can reach out to us, or you can visit one of our shops in downtown Oslo or in Strømmen. You can of course always visit our website, and you can even become a MyCall-customer in over 5500 kiosks, gas stations or grocery stores across the country. And the best thing is – no complicated contracts or credit checks are necessary if you pay upfront. But some prefer to pay a monthly, predictable invoice, which is also an option. We will tailor the service to fit your needs.
With MyCall EU+, your relatives and friends are only a phone call or a video chat away – wherever you are. Just pick up our phone, and you are with them.
---