But when we add eating fish cooked in lye or fish that has been stored underground for one to three months, many newcomers to Norway tend to turn green.
What is the deal with Norwegians and their strange Christmas traditions?
We have gathered some dos and don'ts for a typical Norwegian Christmas Holiday for you, so you won't be caught off guard the next time a Norwegian invite you to a Christmas party.
Article continues below the image
Weird Norwegian Christmas food
The question of what kind of food your family eats at Christmas is a big one. From late November through all of December, you'll see Norwegians turning red, fuming in arguments over which traditional Christmas meal is the best. Team ribbe (roasted pork belly) faces off in a heated battle with team pinnekjøtt (salted and dried, sometimes smoked, lamb ribs) and team lutefisk (stockfish softened in water and lye). Sometimes other, local and not so widespread dishes enter the battle, but gain little traction among the masses.
Article continues below the image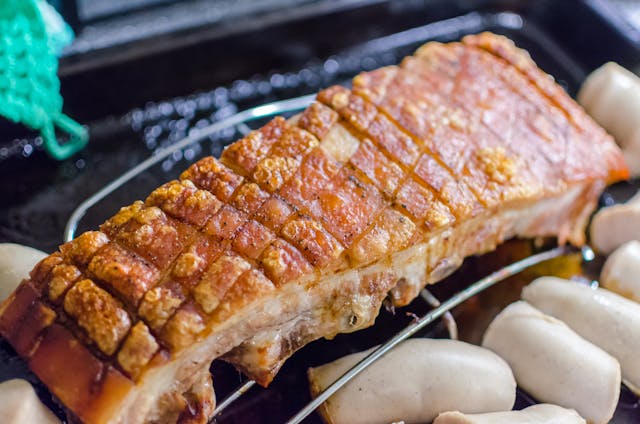 Ugly Christmas sweater and Christmas parties
When the days get shorter and temperatures drop, Norwegians start planning the fabled Christmas parties. Every office, organization and group of friends are now discussing who should make the speeches, what to wear and betting on how long each of them will stay. Some parties even have themes, like ugly Christmas sweaters, that for some reason has become something everyone loves to hate. Most Norwegians will wear the ugliest sweater they can find ironically.
The tradition of partying at Christmas extends to the period between Christmas Eve and New Year's Eve, or "romjul" in Norwegian. After you have smiled and nodded your way through a few more hours of family time, you can finally lower your shoulders. No more questions about your future, for now, and you can finally have a drink with some friends.
Article continues below the image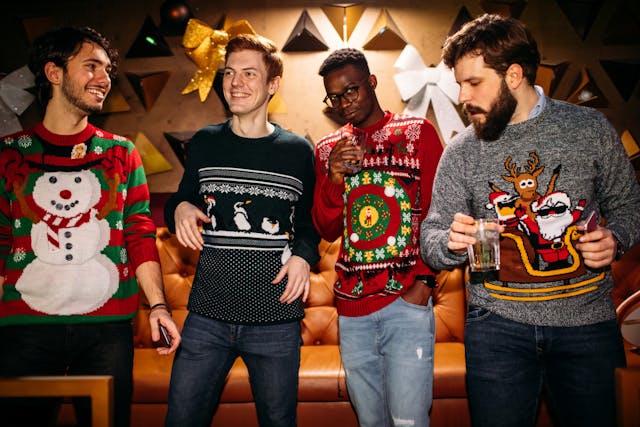 Christmas time – TV time
Did you think linear TV was dead and gone in Norway? Think again! Christmas time brings out the binge watcher in all of us. Cartoons, music, talk shows and cult classics light up the many living rooms across Norway, often the same ones each year. An absolute classic you should make time for is "Three wishes for Cinderella'', a Czech-German movie from the 70's, narrated single handedly by one Norwegian man. One man, every character.
Another weird one is "Dinner for one", always airing on the 23rd of December. Norwegians watch the trusted butler "James" celebrate his boss' 90th birthday. And because she outlived her friends, James drinks the toasts for all the missing guests. The best way to explain Norwegians and TV during Christmas is to quote the legendary "Miss Sophie" – "Same procedure as every year, James".
Are you looking to buy your first SIM card in Norway? Check our starter pack!
Christmas decorations, early Christmas quotes and Christmas soda
It is a well-known fact that Norwegians love Christmas, and every year stores put up their Christmas decorations and Christmas products earlier than the year before. Together with festive decorations, comes the friendly, but harsh, early Christmas complaints. "This is too early" and "We have to wait until December" are frequently heard sentences during this time of year, but deep down they all love the festive feeling of Christmas creeping in.
Article continues below the image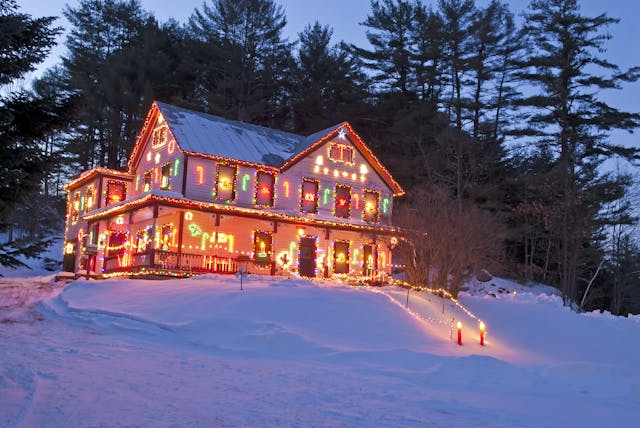 The same goes for products. Every product gets "renewed" at Christmas, and nothing gets Norwegians going like when the Christmas sodas make their long-awaited entrance. Like with the different types of food, these sodas make for some great arguments. Your local version is always the best, always. To sum it up, Christmas in Norway can be strange, but magical at its best. Just remember to always compliment the local traditions.
Our customer support is always available to help you find the perfect phone plan for you. Contact us!
We hope you enjoy it and, if you are in Norway, we would like to wish you a weird and happy Christmas! God Jul!
---