Google Pixel 7 and 7 Pro is now available in Norway, and Mycall is one of the few select providers in the country able to offer it to our customers! Make it yours from only 172,- per month with Mycall!
Article continues below the image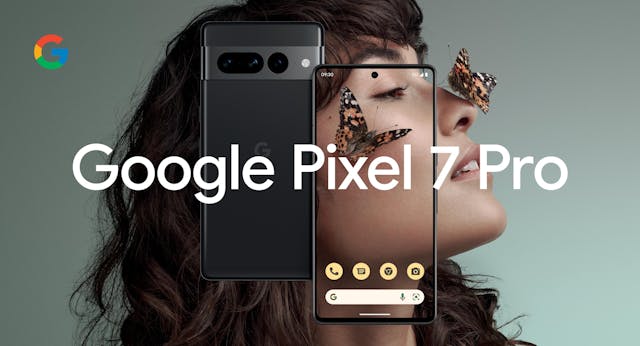 The latest addition to the Google stable delivers the trifecta: true luxury, plus good looks and smarts, and the best: it's affordable.
Now incorporating free Google VPN, delivering an outstanding toolbox for more realistic and high definition pictures and an accurate and faster voice search, plus so much more.
We have so many reasons why this premium phone is a top Mycall recommended pick of the year!
From as little as 172,- per month, you can make this amazing new device yours with Mycall. No extra fees. No extra interest charged.
Article continues below the image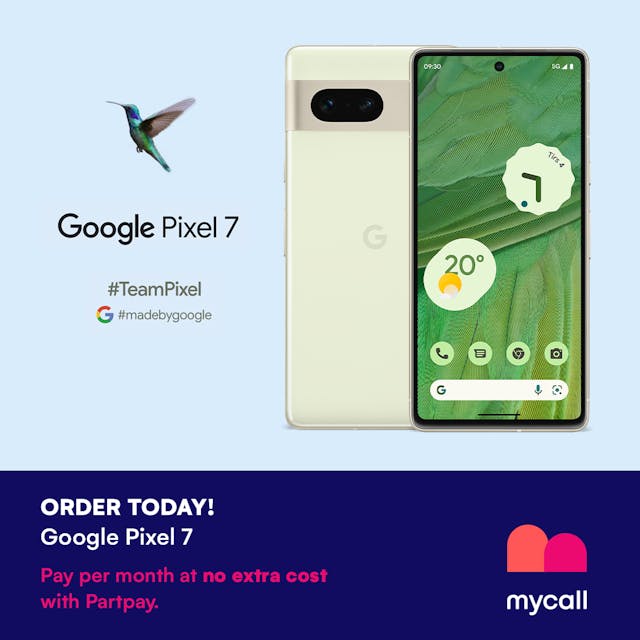 Here's a quick rundown on a few of the features that deserve your attention!
Ok Google, be my interpreter!
Google Translate needs no introduction. Our guess is that you and probably most people you know have either heard about it and/or used it. A lot. The Google Pixel range bring this feature to life with real time translation, even without WiFi.
Article continues below the image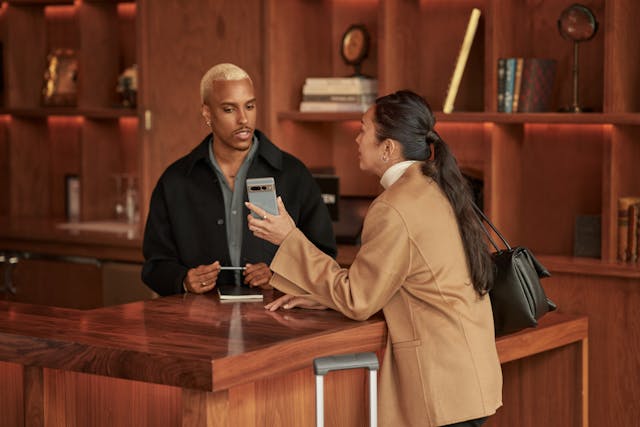 It works for text-based communication, as well as spoken words, AND can interpret live audio from one language to another. Either speak right into the phone or scan an image to get the translation in real time.
The best part is that you don't need internet connection to use Google Translator.
Google Pixel now has lots of fantastic upgrades, like new languages added and an even more polished Live Translate function on Pixel 7 and 7 Pro than before.
Probably one of the best cameras in the market
The cameras on Google phones have always been what you'd probably call 'overachievers'. And this year is no exception. We think it's safe to say that Google Pixel is coming at you with one of the best cameras on a mobile device yet.
What makes it so great?
Article continues below the image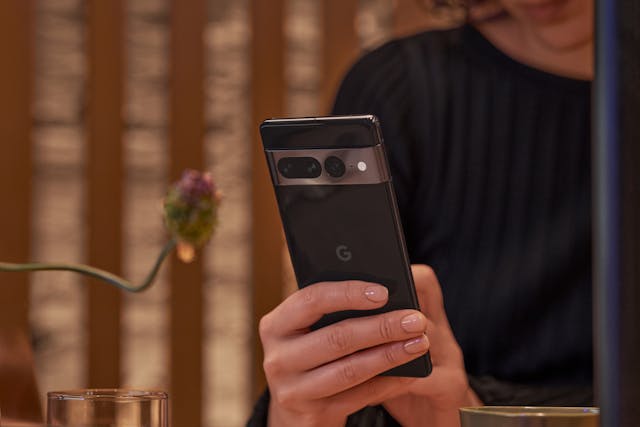 Alongside a consistent (read intuitive) usage experience in all possible conditions, it will let you play with the zoom, give you excellent focus and beyond effective stabilization, not to mention social media A++ rated selfies. It's competitors struggle to keep with standout features like Cinematic Blur, Magic Eraser and Real Tone, to mention a few.
Cinematic Blur is one of the most exciting additions to the new model.
Article continues below the image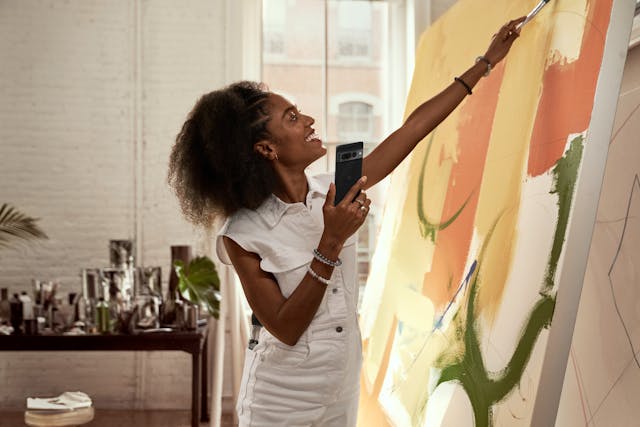 Have you snapped the perfect holiday shot that was ruined by someone or something 'photobombing' your moment? Yep, we know wat you're talking about.
Luckily, the Pixel camera comes equipped with an antidote, fondly known as the Magic Eraser!
It gives you control and the ability to erase all background distractions. All you need to do is highlight what needs to be eliminated, and give your Google Pixel the elimination go-ahead with a single tap!
Article continues below the image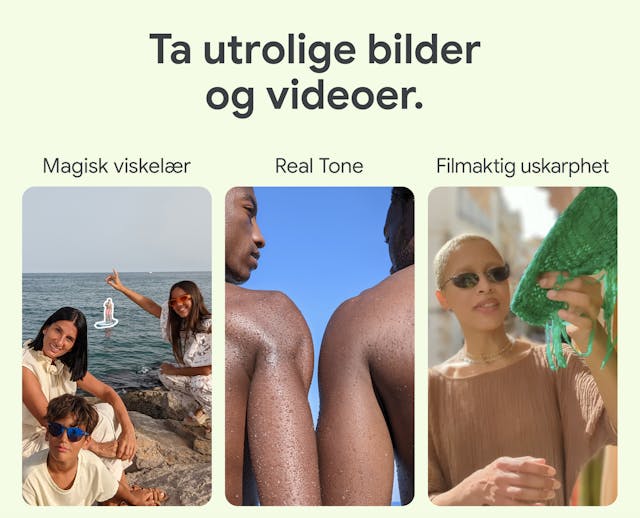 Google takes a huge leap forward for inclusion and equality with the Real Tone feature, which addresses skin tone bias in camera technology. As they say, "the camera doesn't lie" and with the Google Pixel, that is exactly the case, not matter what the skin tone of the photography subject. As we're sure you know, diversity is a huge part of Mycall and the Mycall culture, so this feature is a standout, and it's a resounding from us!
Extreme Battery Saver
If you're still undecided, then take a look at this - the capacity of the Google Pixel battery and its Extreme Battery Saver function we think are somewhat other worldly! Simply because if you keep running out of battery, it doesn't really matter how good everything else in the phone is, if you can't use it.
Article continues below the image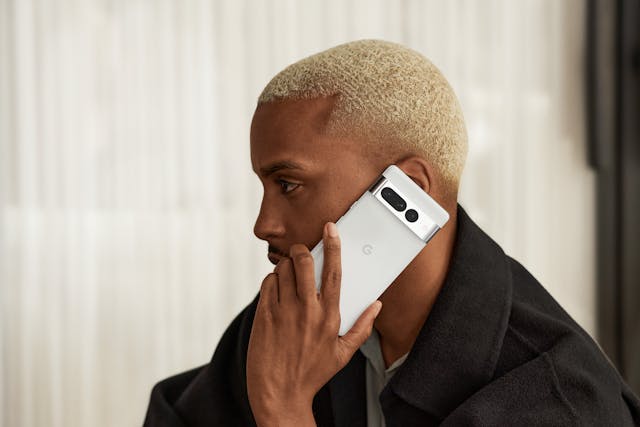 The batteries in both Pixel 7 and 7 Pro have been given a solid boost and can now last for up to 72 hours!
The current standard for getting as close as we can to the feeling of having never-ending battery life in our cell phones is around 72 hours. Google also promises a battery life exceeding 24 hours when this function is off. Having to find a charger is not likely to be an issue with the new Pixel range.
Article continues below the image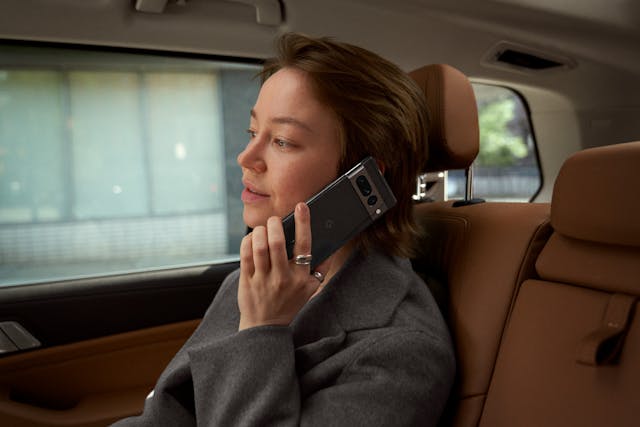 From 172,- per month, you can get yourself a smart, fast, good looking and affordable new phone from Mycall.
Google Pixel offers so much. Choose between 3 different models - from the standard model to more high-end. Read more about each model here.
And payment is no problem - for Mycall customers there's no up-front payment needed and can pay per month, at no extra cost. You can pay per month and choose from 12, 24, or 36 months. Yes, we don´t charge any extra penny for your phone.
We also provide customer support in 3 languages if you need extra help!
---