Order a SIM or a mobile plan without a D-number or Personal number
Tatiana moved from Columbia to Norway three months ago to do her Master Thesis at the University of Oslo. For her, being able to get a prepaid sim card straight away was crucial to keep in contact with family abroad and to navigate her new city with Google Maps. There is no need for having your bureaucracies sorted out, no contract or credit check.
- There are a lot of international students in my program and several of my new friends said that it was easier for them to use Mycall because all you need to register is your passport and you don´t need a D-number or Personal number.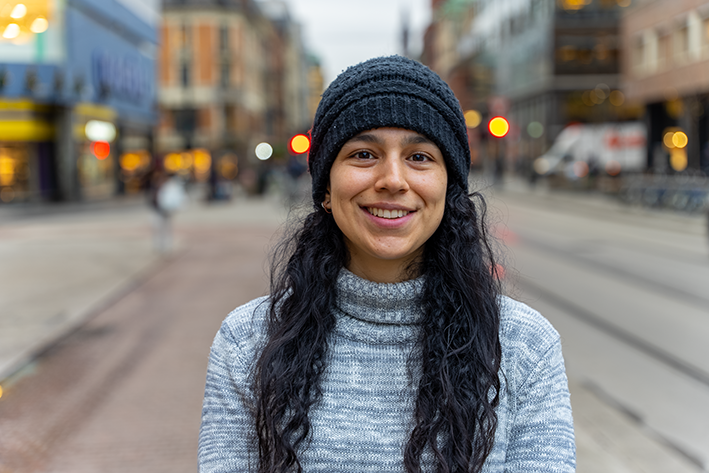 It's difficult to get a subscription without a BankID in Norway, so I choose Mycall.
Free calls to EU, UK, USA & Canada with great data plans
Portuguese Gil and his father have been using Mycall through their family business since they moved, ten years ago. They use their monthly subscription to call their suppliers from all over Europe with unlimited minutes to EU, UK, USA & Canada. But they also take advantage of the great data plans that are included in their mobile subscription, up to 50GB data, so much data that almost feels having an unlimited data plan. They have suppliers in France, Italy, Belgium and several other European countries and they need to keep in contact with them on a daily basis.
Mycall is the best operator to connect with our customers across Europe. Their cheap calls, data deals, and great help from customer support made us stay since day one. We will continue with Mycall!
Article continues below the image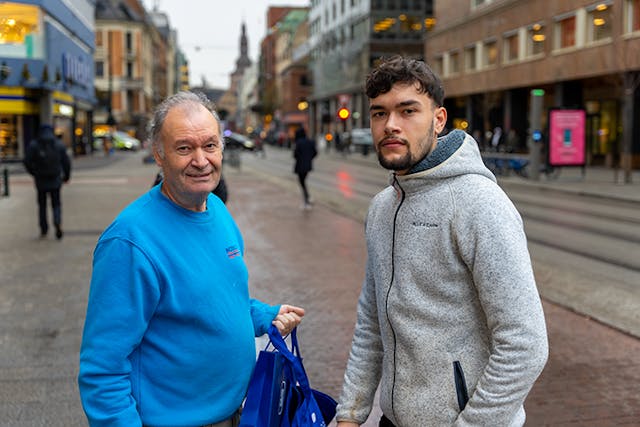 Cheap mobile data plans. Cheap calls abroad
Ozcan came to Norway from Kurdistan as a political refugee in 1987. He has been living here ever since and loves the Norwegian way of life. Today he lives in Oslo with his cat Kompis. For the past 20 years or so, he's been a Mycall customer.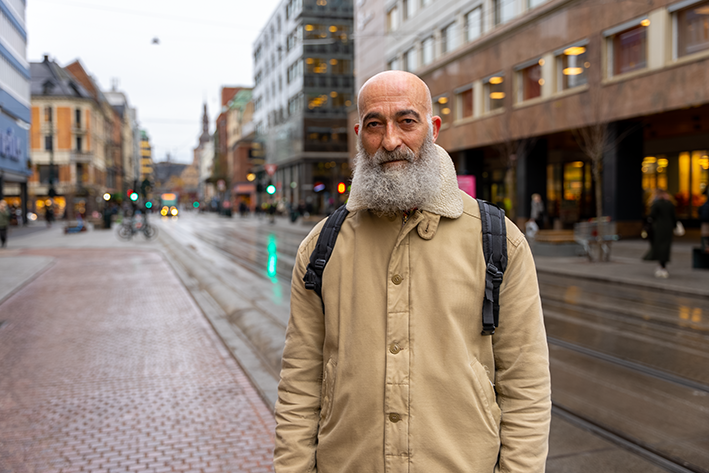 I am a very happy customer and have been for a long time. I still use prepaid cards because I don't really call that much. I mostly use my phone for data and social media, and I believe Mycall has the best deals when it comes to data.
Prepaid SIM cards - ready to use!
Matylda from Poland is an Erasmus exchange student staying in Oslo for a semester. She is doing her Bachelor in Business Administration and is currently attending BI Business School. Since she is not planning on moving to Norway permanently, Mycall was the easiest way to get prepaid cards.
She recommended Mycall even if you're not staying here permanently. You still need to be able to use your phone to call people back home, communicate with friends on social media and use data in Norway but also when you go back home during holidays, and Mycall can give you all.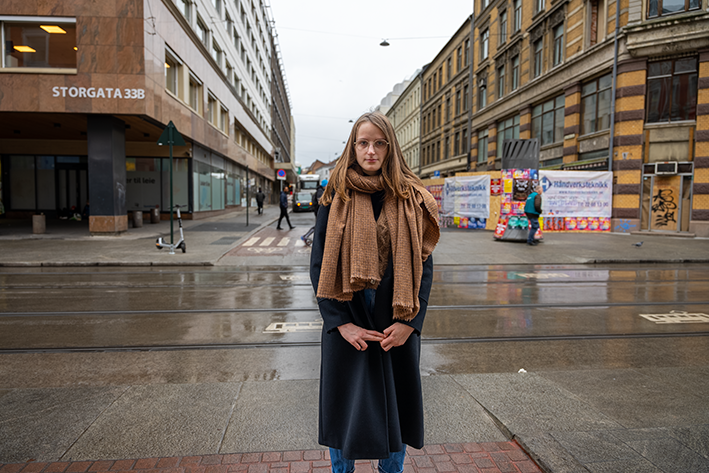 When you don't have wifi, Mycall makes it easier to stay in touch with your family and friends living abroad. The staff is helpful and they can sort out everything for you .
-You just bring your documents and they help you out, it's very convenient. And they speak more than 5 languages.
Customer support that turns into friends
Reza came to Norway from Iran as a political refugee 20 years ago. He lives in Oslo with his three sons and girlfriend and is very happy to be here. Both he and his girlfriend have been Mycall customers for almost ten years and they are especially happy with the customer support.
–I have almost become friends with some of the people in customer support. We have gotten to know each other through the years. I usually swing by the store to top up my prepaid card, as I feel it's more efficient.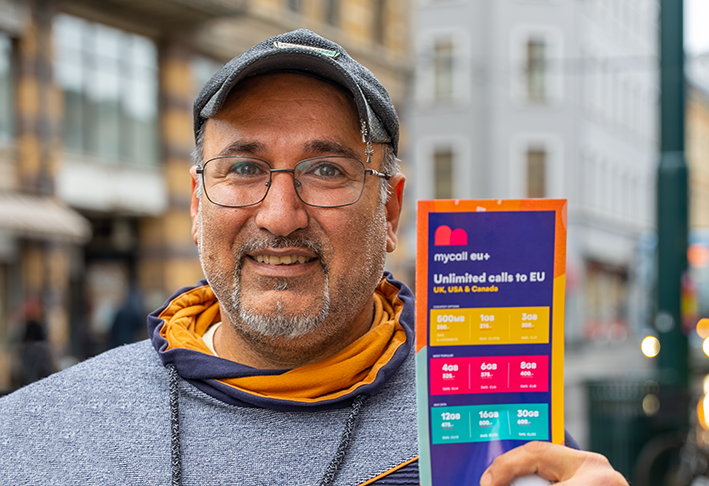 Everyone in customer support is friendly and they help me keep in touch with my family back in Iran. I recommend everyone I know to check out Mycall, especially if you have a lot of family abroad. Come directly to the store, they will help you get started.
---