Living and working in Norway
Norway is listed as one of the best countries to live in the world. Famous for having great welfare benefits but also a healthy work-life balance and high equal income for many.
Article continues below the image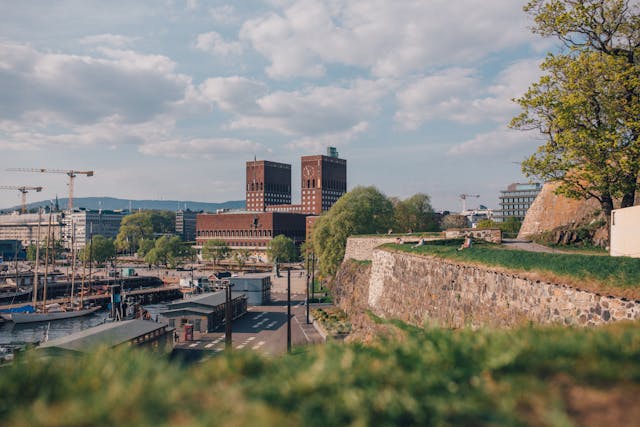 By working in Norway, you'll be looked after by both the State and your employer if you get sick, pregnant, unemployed, or simply reach retirement age. You'll also be entitled to a doctor (fastlege), unemployment benefits, and a social security number (personnummer).
Norway's welfare system is recognized as being one of the bests in the world!
Article continues below the image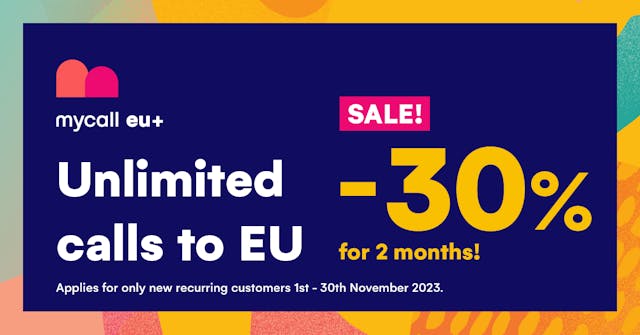 1. Get a norwegian SIM card without D-Number!
The first thing you need to get is a Norwegian SIM card for your phone.There are lots of things to organise, for example, finding housing, getting a Norwegian bank account, searching for norwegian schools, job searching and getting all legal documents in order. For that matter, you will need a SIM card.
Article continues below the image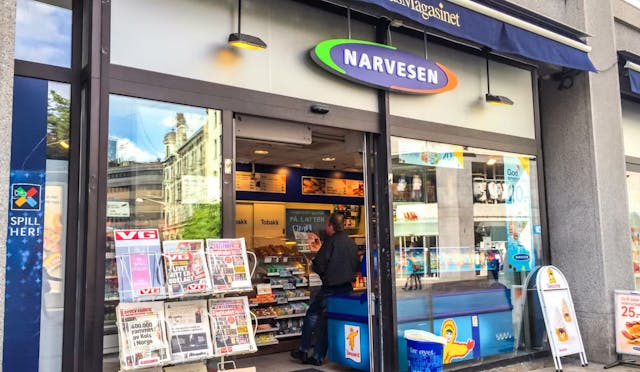 Mycall is the only mobile operator in Norway that provides SIM cards without D-number. You can go to any kiosk (7 eleven or Narversen) and get your SIM card.
2. Norway work permit and visa
There are two approaches to working in Norway – depending on where you're from.
A) If you're from a country outside of the the EU (European Union) or EEA (European Economic Area), you'll need a residence permit (oppholdstillatelse) in order to seek employment in Norway. You apply for a residence permit here.
Article continues below the image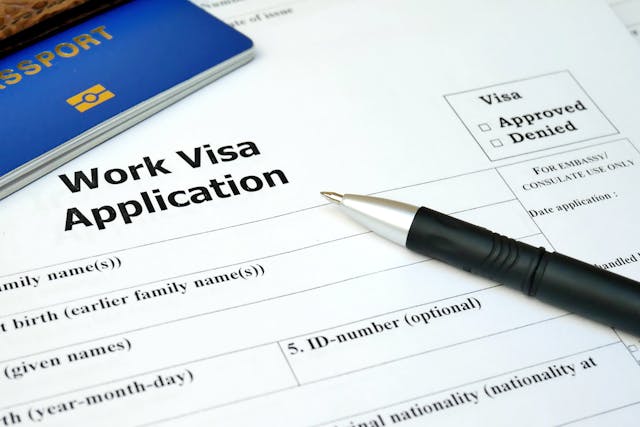 B) If you're from a country within the EU/EEA, you automatically have the right to work, live and study in Norway for up to 3 months before registering. Click here to register electronically on the website of the Directorate of Immigration (UDI).
3. Start learning Norwegian
Most Norwegians speak good English; however, the work language remains Norwegian. So yes, you should make the effort to learn the language. It will be of tremendous importance in the search for a job, as most job adverts specifically state that applicants must have a good command of Norwegian.
It will be of tremendous importance in the search for a job, as most job adverts specifically state that applicants must have a good command of Norwegian.
Learning the language will also help you adapt better to your new life in Norway.
4. Check if your qualifications are valid in Norway
Qualifications from abroad are accepted for most professions. It is your employer who will decide whether you fulfill the educational requirements for the job. However, some professional qualifications require an official authorization, and these jobs are listed here. Read more about the process of authorizing your qualifications at NOKUT, a body under the Ministry of Education.
Top tip: Make sure you have all your educational documents translated by an authorized translator. You'll find authorized translators at Translatørportalen.
5. Start your job hunt in Norway
Most job applications are done online, in Norwegian, and these platforms are a great place to start:
finn.no - Norway's main site for job vacancies. Register to receive alerts on the jobs you're interested in.
Article continues below the image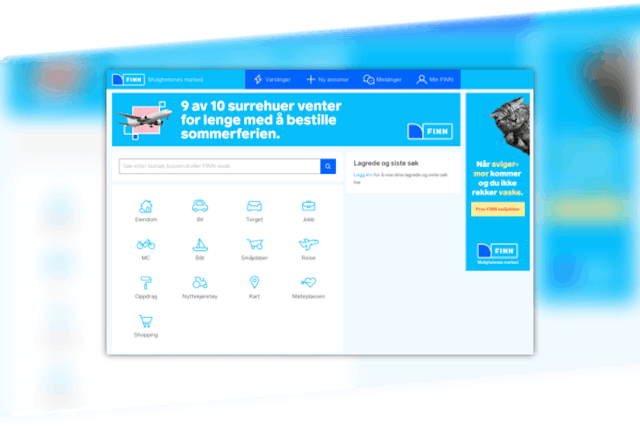 2. Register with recruitment agencies (vikarbyrå). Manpower, Adecco, Temp Team and Personalhuset are good starting points, but there are also lots of agencies catering for specialized niches like healthcare, construction and office work.
Recruitment agencies are a great facilitator to make your job hunt easier. They can spot the right position for you and connect you to the employer straight away.
3. Jooble.org - Global employment platform with lots of vacancies.
4. linkedin.no – A great place for networking. Create a profile and connect with people that interest you.
5. Network events: networking is the best way to meet people, especially when you are new to the country. It´s a great opportunity to meet people from the same industry and be referred for a potential job. Check new events near you.
6. Jobs in Norway for English speakers
While you are mastering your Norwegian skills, you could look for a temporary job for English speakers. You can find it at:
Nav database (The Norwegian Labour and Welfare Administration)
Article continues below the image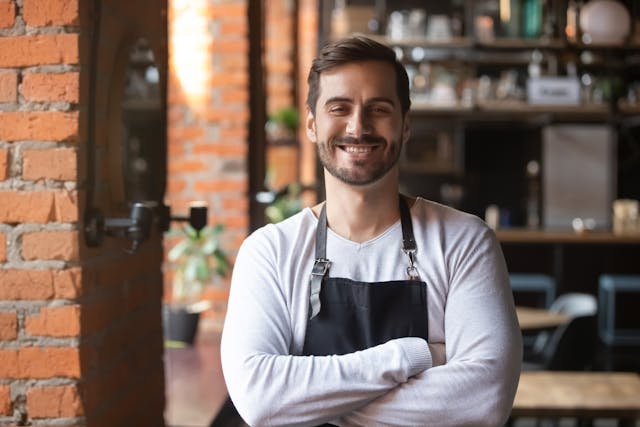 Top tip:
You could also try searching for jobs in startup companies, if you still don't know your "Ø" from your "Å". They normally don't require that you speak Norwegian. Check startup-platforms: The Hub or Startupmatcher
7. Your CV, make it short and sweet
An up-to-date CV is essential when applying for jobs in Norway. A good CV should include a short profile of who you are, a summary of your education, relevant work experience, skills and contact details.
Article continues below the image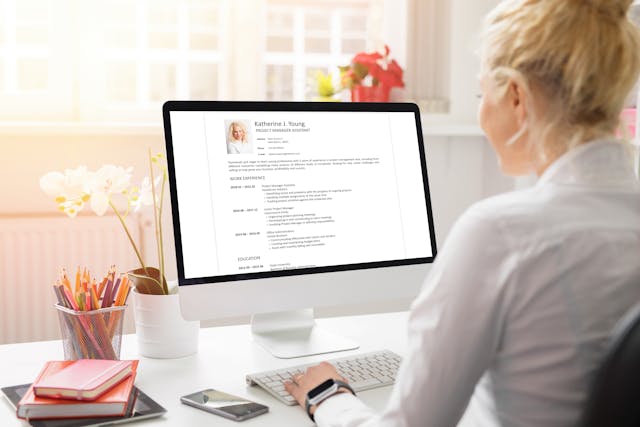 Include a Norwegian phone number to show your employer that you live in Norway. It will be easier for him to reach you.
Find how can you get a Norwegian phone number without D-number.
It is common to add a couple of references from your previous employers, even if they are not norwegian. Include their phone numbers, and make sure they approve of being your references. You can create a professional looking CV using free templates in Word and Google Docs.
8. Take your time writing a good cover letter
You should always tailor your application letter to the criterias in the job advert. Include a short paragraph on who you are, followed by why you are applying for the job and what motivates you. This is your opportunity to let the employer know why you're the right person for the job, so make sure you elaborate on how your education, work experience and achievements will benefit the company. You can also briefly mention that you are on your journey to learn Norwegian.
Top tip: Make some research of the company and write down what do you like the most about them.
9. Prepare for the job interview
Bingo! You're called in for an interview. Now what? Well, now is the time to research the company and prepare for some relevant questions. Analyse your own CV, and make sure you have explanations if there are any gaps in it. Don't underestimate yourself, and feel free to talk about your strengths. If there are things you don't understand, don't be afraid to ask. It shows that you are interested and humble – two great assets for any employer.
Get Unlimited minutes to EU, UK, USA & Canada!
Article continues below the image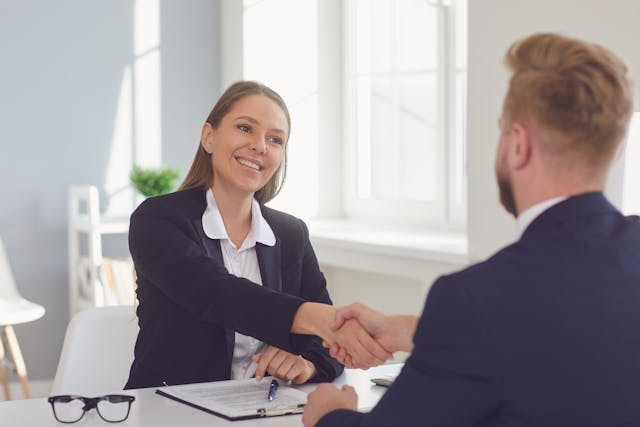 And of course:
· Dress smart and show up on time
· Turn your mobile on silent
· Know your interviewer's names
· Greet with a handshake
· Be honest and remember to smile
Best of luck for your job search!
---